THE MOST PHYSIOLOGICAL AND BIOMECHANICAL DATA. BECAUSE YOU CAN'T IMPROVE IT IF YOU CAN'T SEE IT.
Wearable technology is changing the way we train athletes, the military, and first responders. It's changing the way we test ourselves.
The physiological and biomechanical data that affect performance are no longer hidden. So you no longer have to guess who's performing at their best and who needs work.
Zephyr™ Performance Systems measure six key inputs that report on more than 20 biometrics. You'll gain the insights you need to help improve performance wherever your people are tested — in sports, combat, emergency situations and research facilities.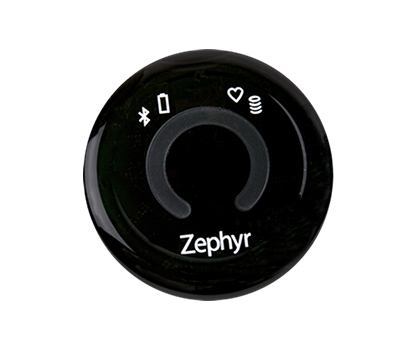 WHAT THE BIOMODULE AND GPS UNITS MEASURE AND PROVIDE:
Raw Physiological
Heart Rate
Breathing Rate
Heart Rate Variability
Accelerometry
Posture
Activity
Peak Acceleration
Accelerometry
Impact
Assessment
Jump Height & Flight Time
Explosiveness
Peak force
Quality
Heart Rate Confidence
Dependent Physiological
Estimated Core Body Temperature
Caloric Burn
Percent of Heart Rate Max
Percent of Heart Rate at Anaerobic Threshold
Heart Rate Recovery
Workout Summary
Physiological Load
Physiological Intensity
Mechanical Load
Mechanical Intensity
Training Load
Training Intensity
GPS/Accessory Input
GPS Speed
GPS Distance
GPS Elevation
Blood Pressure
SpO2
So You Can Judge:
Fatigue and recovery time
Readiness levels
Safety based on body temperature and heart rate
Overtraining or undertraining
Fitness improvement
Calories burned
Agility, speed, and distance
Intensity and load
Stress
Sensor
Zephyr™ BioModule™ Devices
Number Of Units: 15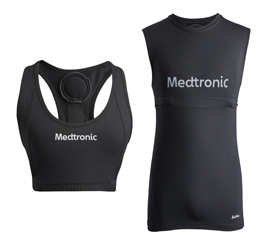 Garment
Zephyr™ Compression Shirt Or Zephyr™ Sports Bra
Number Of Units: 15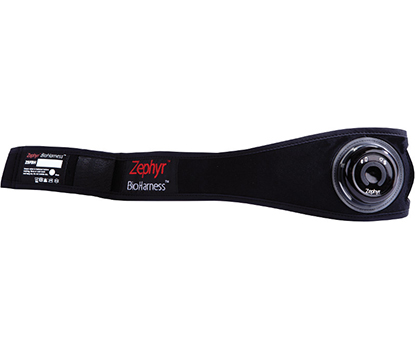 Garment
Zephyr™ Strap
Number Of Units: 15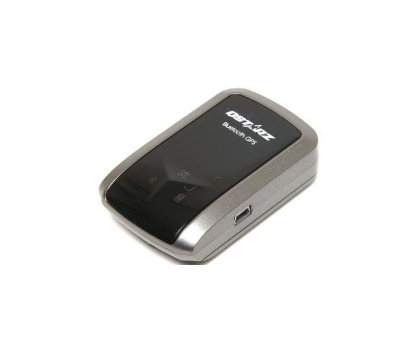 Accessory
Zephyr™ GPS Units
Number Of Units: 15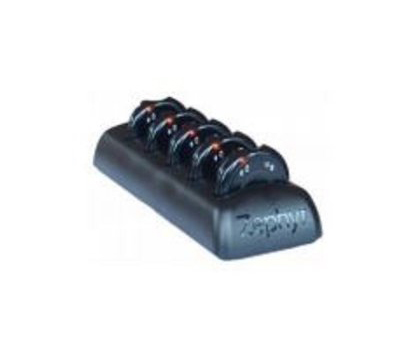 Accessory
Zephyr™ Five-Bay Charger
Number Of Units: 1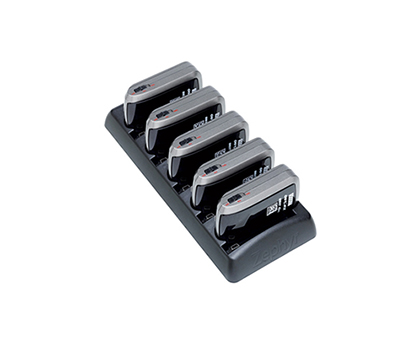 Accessory
Zephyr™ Five-Bay GPS Charger
Number Of Units: 1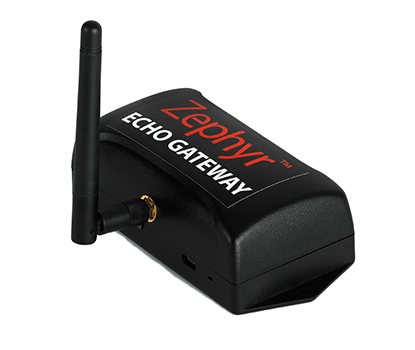 Communication
Zephyr™ ECHO Gateway
Number Of Units: 1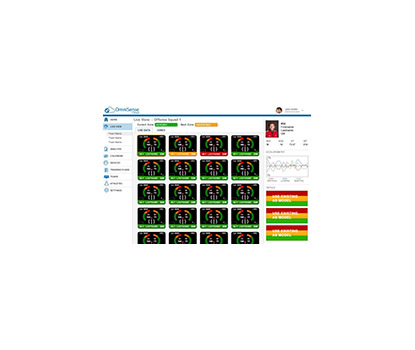 Software
OmniSense 5.0 Software
Number Of Units: 1 Account, 15 Subjects And 2 Admins
ZEPHYR™ PERFORMANCE SYSTEMS: HxM HEART RATE MONITORS
Smart workouts, better results.
And "smart" starts with performance monitoring — continuously and hands-free — using a smartphone or smartwatch and your favorite app. With Bluetooth live data transmission, it's easy to keep an eye on your physiological stats.
Whatever your fitness goals or level of activity, the lightweight BioModule and smart-fabric strap fit comfortably around your chest, delivering accurate feedback workout after workout.
See why HxM earns a No. 3 ranking for health and fitness accessories for smartphones.